Japan Organizing Committee
| IOC Members | Affiliation |
| --- | --- |
| Prof./Dr. Hisashi MATSUDA | Kyoto Pharmaceutical University |
| Prof./Dr. Mohamed Azmi Ahmad HASSALI | Universiti Sains Malaysia |
| Prof./Dr. Anthony FW FOONG | |
| Dr. Hisao NAKAI | |
| Ms. Noriko SATO | |
| Mr. David CRESPO | |
International Organizing Committee (IOC)
| IOC Members | Affiliation |
| --- | --- |
| Prof. Gury ZILKHA (Ph.D.) | Zilkha Consultancy, Israel |
| Dr. SOGA Tomoko (Ph.D.) | Brain Research Center, Monash Univ |
| Prof. Monty P. Sadiadarma (DCH) | Indonesian Psychotherapy Association |
| Prof. Jung-Fa Tsai (Ph.D.) | Nat'l Taipei Univ of Technology, Taiwan |
| Prof. Robert Chan (Ph.D.) | Auckland University, New Zealand |
| Prof. MATSUDA Hisashi | Kyoto Pharmaceutical University |
| Prof. OHYA Susumu | Nagoya City University |
Sponsors
The ICQoL Organizing Committee offer many thanks to Imex Japan for the use of their premises and facilities during the planning and staging of this event.
Local Organizing Committee (LOC)
All members from Universiti Sains Malaysia, 11800 Penang, Malaysia, unless otherwise noted.
Local Organizing Committee Chair
Prof. Dr. Mohamed Azmi Ahmad Hassali, Professor of Social and Administrative Pharmacy, School of Pharmaceutical Sciences,  Universiti Sains Malaysia
Local Organizing Committee Vice-Chair
Mr. HO Rhu Yann
Local Organizing Committee Members
Dr. Asrul Akmal Shafie, Ashutosh Kumar Verma, Rabia Hussain, Omar Thanoon Dawood, Dr. Lim Ching Jou, Mr. HO Rhu Yan, Emad Kirra, Dr. Fahad Saleem*
* University of Balochistan, Quetta, Pakistan
International Organizing Committee (IOC)
| IOC Members | Affiliation |
| --- | --- |
| Prof. Gury ZILKHA (Ph.D.) | Zilkha Consultancy, Israel |
| Dr. SOGA Tomoko (Ph.D.) | Brain Research Center, Monash Univ |
| Prof. Monty P. Sadiadarma (DCH) | Indonesian Psychotherapy Association |
| Prof. Jung-Fa Tsai (Ph.D.) | Nat'l Taipei Univ of Technology, Taiwan |
| Prof. Robert Chan (Ph.D.) | Auckland University, New Zealand |
| Prof. MATSUDA Hisashi | Kyoto Pharmaceutical University |
| Prof. OHYA Susumu | Nagoya City University |
Sponsors
The ICQoL Organizing Committee offer many thanks to Imex Japan for the use of their premises and facilities during the planning and staging of this event.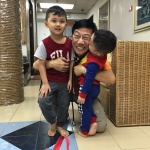 Dr Chew Yu Gee is currently the consultant paediatrician and medical director of Hope Children Hospital, that he founded in 1993. He also travels frequently as a 'missionary doctor' to Cambodia, Pakistan, Bangladesh, Zambia, etc. He is part of CREST, an international medical crisis relief team. He is forever grateful to the Singapore government for providing him a Merit Scholarship to study medicine at the National University of Singapore. He got is specialist training in Paediatrics at NUS, the Royal College of Physicians in Ireland and the Academy of Medicine in Malaysia. Due to his interest in childhood and adolescent psychiatry, he founded the Lighthouse Academy for Special Needs children.  Dr Chew serves a pastor and head elder of the Lighthouse, a 'home' for orphans, elderly, disgruntled kids and a place for rehabilitation. He is the designer, architect, landscaper, gardener and proud owner of the Lost Paradise Resort which houses a clinic, the school and the home in it's compound.
Keynote Speech
Flying without Wings
Profound, happy, successful, peaceful, powerful, purposeful living should be a common goal for all. The song by Westlife 'Flying without wings' aptly describes this state of living profoundly. The sixth verse says 'Cause who's to know which one you let go, would have made you COMPLETE'. One way of living a peaceful powerful and purposeful life is by loving, serving and blessing another sacrificially. 
Unless a seed falls to the ground and 'dies', it remains a single seed but when it dies it produces many seeds.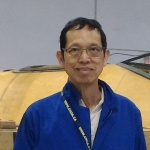 S. Khim Wong was born and grew up in Kuala Lumpur, Malaysia. He earned his bachelor degree in Mechanical Engineering from North East London Polytechnic/University of East London, England. His professional work experience started with Ford Motor Company in England and at British Gas Research Center. Returning to Malaysia in 1978 he worked for Tan Chong Motors/APM Holdings and started up a factory making car air conditioners. During this time, he traveled often to Japan for training and business.
Khim joined the North American automotive industry in 1989 as plastic fuel tanks were beginning to replace steel tanks. At that time plastic fuel tanks were already commonly used in Europe and it was yet to be introduced in Japan. As emission limits for fuel vapour changed from 2 g/24hours to 0.2 and then to 0.054 g/24hours, the plastic fuel tank industry had to improve or die. He witnessed and participated in the evolution of the plastic fuel tank system and in 2003 he was a member of the team that won the Solvay Innovation Award for the development of a Fuel tank system that met the PZEV (0.054 g/24 hours) evaporative emission limit.
He has written a number of technical specifications including one published by The Society of Automotive Engineers International, SAE J2587 – Optimized Fuel Tank Closure, where he was chairman and co-author.
Khim was the first employee of his company to be posted to China in 2005. During the 5-year period, he established the supplier base and was the technical consultant and trainer. By 2016, his company has eight factories in China and India.
His work experience in Asia, Europe, and The Americas gave him a Global prospective of different work ethics and social cultures.
Keynote Speech
Quality of Life – A sum of many parts – of Cars, Life and an Aeroplane
This presentation aims to provide a glimpse of an Automotive Engineer's view in the development of a motor vehicle and what it was like to work in the North American and Global automotive industry.
A car consists of about 30,000 parts. Different modules like the body, engine, transmission, seats, electrical, electronics ETC were assembled within 40 to 80 seconds at each assembly station.
In the design, development, testing and manufacturing, each car component must meet the functional and durability standards and requirements. Failures can result in costly production stoppage and recalls that can bankrupt a company.
A Fuel Storage and Delivery System is probably the most dangerous device we use every day. The fuel system and the dynamics of Filling, Storage, Gauging, Venting, Fuel Delivery, Vapour Management and Safety were explained.
Air pollution has harmful effects on human health. Pollution from burning fuel and fuel vapour are major contributors to air pollution problems. By 1990, the plastic fuel tank was already popular in Europe with about 80% market share, however in North America it had about 20% market share, and the plastic fuel tank industry faced a 'death penalty' when new emission regulations from California called for more stringent fuel vapour emission limits which technology of that time cannot meet. From 1992, new technologies were invented and evolved. Multi layer blow moulding, enhanced fuel tank system architecture and On-board Refueling Vapour Recovery (ORVR) system help to reduce evaporative emissions. By early 2000, it has gained about 80% market share.
The lessons learned from his first job at Ford Motor Company in England has the profound and lasting effect through out his professional life in Malaysia, the Americas, China and Europe.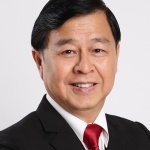 Dr. Loh graduated from the University of Singapore in 1976 and obtained his Master of Dental Science from the University of Pittsburgh in 1982 through a scholarship awarded by the National University of Singapore. He was a full time instructor at the National University of Singapore till 1986. He initiated the formation of the Orthognathic Centre in 1983 at the University of Singapore to cater for treatment of patients with dento-facial deformities and was appointed as coordinator of the Orthognathic Centre.
He founded the Association of Orthodontists, Singapore in 1991 and was the president for the first 2 years. He was appointed as an external examiner in the Re-examination for the final year of the Bachelor of Dental Surgery degree, Faculty of Dentistry, National University of Singapore in 1998 and 2002. He was the President, Asian Pacific Orthodontic Society 2010-2012. He is the Regent for Singapore, International College of Dentists. Dr. Loh has given presentations in 23 countries including – Australia, Bangladesh, Cambodia, China, Hong Kong, India, Indonesia, Japan, Macau, Malaysia, Mexico, Myanmar, Nepal, Pakistan, Philippines, Russia, Singapore, Sri Lanka, South Korea, Taiwan, Thailand, United States of America and Vietnam.
Keynote Speech
Good oral health is good general health
Many of us will send our car for a 6 monthly oil change, engine tuning and maintenance work, but how many of us will visit our dentist for a regular 6 monthly cleaning and dental check up? What is more important to you? Your car health or your own health?
Do you know your oral health is closely related to your general health? When there are many cavities in  your teeth and when your gums are in poor condition, your own health will deteriorate. Illness like stroke, heart attack, premature birth and even mouth cancer can be related to poor oral health.
A good set of teeth contributes to a better quality of life too. When one has a good set of teeth, one will enjoy eating and most of us enjoy good food. Good nutrition is needed for good health. This is especially important as we get older. 
Nicely arranged front teeth will improve facial appearance and generally improve the attractiveness of the face. This will contribute to better self confidence and perhaps, success in life.