Inaugural Speech: Incoming President of the Academic Society for Quality of Life (AS4QoL)
Prof. Hishashi MATSUDA
Dear colleagues and members of AS4QoL;
Thank you for all the groundwork and devoted effort of the previous and first president of Academic Society for Quality of Life (AS4QoL), Dr. Anthony FW FOONG. I hope I can live up to his many contributions and devotion for the next three years.
Allow me to first thank the Committee Members who trusted me and voted to have me steered the AS4QoL ship. I will uphold the spirits of the past president and strive for excellence, assistance, and useful outcome for all AS4QoL members, especially the young promising scholars and budding scientists.
I will continue to increase the number of papers in our quarterly journal without forgetting to organize yearly conferences for all to meet and exchange knowledge and findings. We hope to assist young participants by providing financial assistance in conferences for exposure to the academic world from a young age. In this way, young scholars and scientists will flourish with confidence and research radiance over time with our awards.
Thank you all for having the confidence and trust in me. I will definitely do my best to make AS4QoL a beacon for many to sail in turbulent waters of research and knowledge pursuit for the benefit of all.
Prof. Hishashi MATSUDA (President for April 2018- March 2021)
Farewell Speech: Retiring President of the Academic Society for Quality of Life (AS4QoL)
Anthony F.W. FOONG (Ph.D.)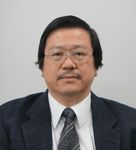 Dear colleagues and members of AS4QoL;
Three years have passed since the establishment of the Academic Society for Quality of Life (AS4QoL). Although we started with few members, the number has since grown to a count I hope can further be improved.
It was not easy to start a society and a journal for the society. Through hardwork and determination for the good of young academic scholars and scientists, our quarterly journal has published many useful and intriguing articles for all to share and enjoy. The society is in the black financially, albeit we bled red ink for the first year.
To date, we managed to successfully organize an international conference each for our society, and scholars and scientists from Asia and Middle East have participated in our conferences, pouring out topics of interest and beneficial findings for all to brainstormed and shared. This coming conference ICQoL-2018, we are going to organize a conference on-cruise. We hope more than the past years will come join in the arena of knowledge exchange and come aboard our ship of knowledge and sharing to promote the quality of life for all – directly or indirectly.
As the terms and conditions for AS4QoL President have arrived at the end of March 2018, it is therefore time to pass the baton to our incoming president, Professor Hishashi MATSUSHIDA of Kyoto Pharmaceutical University. We sincerely hope he will do a better job than I, and beacon a radiant direction for the society to make further leaps and bounds for the good of all young scholars and scientists.
Thank you so much for providing me your kind support and devoted effort to make the past 3 years a success crowned with fun, knowledge and wisdom. After relinguishing the presidency, I will continue to support the society in as many ways as I possible can. Hope all members will continue to support the new president and societal activities all the time.
Thank you and thank you again for everything given and done.
Anthony FW FOONG (President for 2015- March 2018)
Inaugural Speech: President of the Academic Society for Quality of Life (AS4QoL)
Anthony F.W. FOONG (Ph.D.)


Thank you for taking a look at AS4QoL. The fact you are looking at us reflects your humane and kind personality: viz., you care. We all know that a proper level of material support is essential in our lives, and as we age over time we need certain levels of mental support of quality of life (QoL) to live comfortable, independent, sociably interactive, and happy. And most of all at most of the time, we all try hard not be a burden to society as we age. We aspire to age with a feeling of achievement, a taste of useful contributions to society, near full satisfaction, a journey with grace, and messages to leave behind with knowledge, experience, teachings, findings and wisdom for the benefit of our future generations. Yes, you can: Read, write and contribute to our mouthpiece, or the journal of AS4QoL (JAS4QoL), which dwells in all aspects of QoL for humans and all. JAS4QoL is an online open-viewing medium, and everyone can therefore feel free to access to know more about wholesome QoL. After reading and when enthusiasm and passion starts brewing in you with useful findings and overflowing feeling of sharing, please get onboard, and join us in our good cause. Read our vision and mission, and come ride along with us with passion. Do read published works, feel free to contribute to our manuscript publication in JAS4QoL, and participate in our upcoming international meetings and all. So, listen to your heart. We hope you will subscribe to JAS4QoL once the transaction facilities are in place for financial transaction. As incorporating AS4QoL will take some processing time, you can first join as a member by subscribing the membership fees to the President's account, and have the member fees transferred to the society account when procedural processing is done. Receipts for membership payment will be sent to payees on request. AS4QoL members get to enjoy lower manuscript-processing fees on submission, and lower registration fees for international meetings organized by AS4QoL. When funds are available, scholarships may be given to student members registering in AS4QoL meetings/conferences as active participants. Thank you so much for wanting to care.